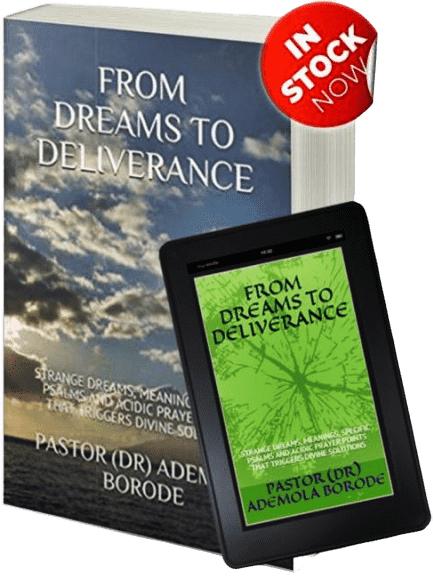 Reviews from AMAZON
THIS BOOK IS A MUST HAVE
This book "From Dreams To Deliverance" I must say has really blessed my life. Therefore,I highly recommend this timely book to as many people that desires to live a permanent victorious life both in dreams and real life. Trust me,it will surely benefits your life
Very Explanatory! Definitely 5 stars on this one!
Very Serious Deliverance prayer manual targeting strange dreams and hinderances to fulfilling one's purpose. Clear step by step Directions on what to do in understanding one's dreams and preventing recurring bad dreams. Would definitely recommend to everyone. 5 stars.
This book is a blessing to me. spirit filled in content.
I used the book to get meanings into my dream. The prayers are helpful and spirit filled. it gives victory when you can use them. i recommend for children of God. -- Iradat Bakare